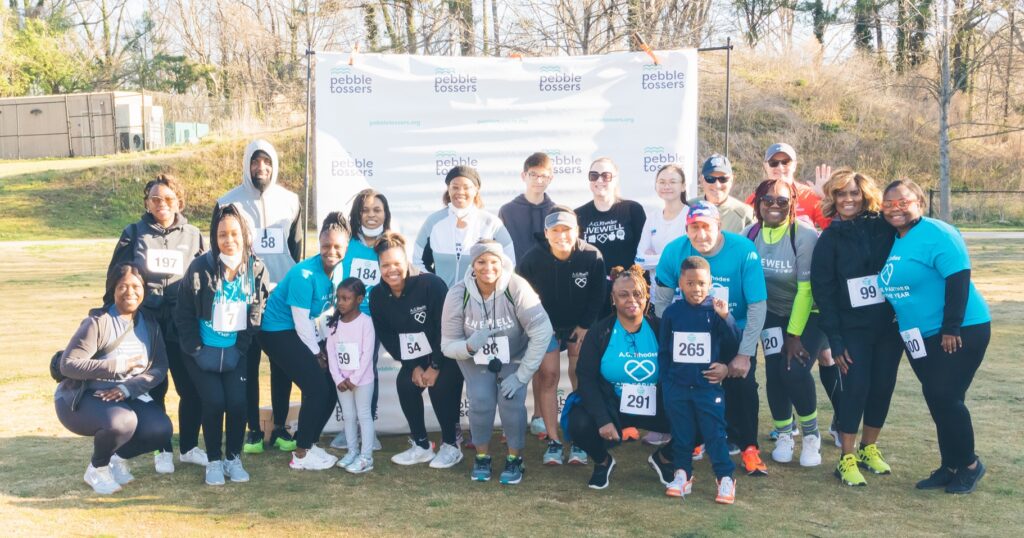 An important component of life in a nursing home is volunteer support and partnership opportunities that keep elders connected with the community. The impact of these opportunities extends far beyond the walls of a nursing home. Partnerships bring tremendous value to the greater community in addition to enriching the wellbeing of nursing home elders and care partners.
In line with our mission to provide expert and compassionate care, A.G. Rhodes is a long-time partner with Pebble Tossers, a nonprofit youth service organization and family volunteering resource that organizes service opportunities throughout metro Atlanta. We collaborate on resident-focused service activities like outdoor pet visits, holiday treat deliveries, oral history projects, and much more, and we also support each other in other important initiatives.
On March 20, for example, a team of A.G. Rhodes Care Partners participated in the Pebble Tossers Ripple Run 5K/1K and Nonprofit Expo. Pebble Tossers hosts this annual event to provide a meaningful way for participants to engage with and give back to the community by combining service projects, family togetherness, and healthy lifestyles. After the 5K/1K, the expo featured A.G. Rhodes, along with several of Pebble Tossers' other nonprofit partners, and each organization hosted hands-on service and educational activities to involve participants in supporting the important work we do.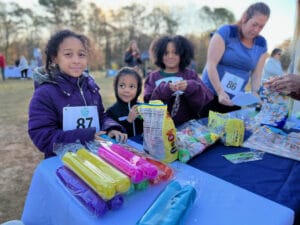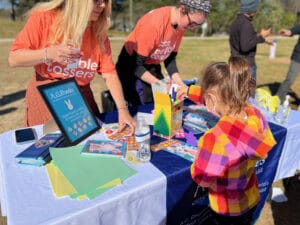 The event also aligned with A.G. Rhodes' Live Well employee wellness program goals. Our Live Well team was comprised of superstar professional Care Partners dedicated to the wellness of older adults who also focus on the importance of caring for themselves to best care for others. And the event accomplished another important goal: it demonstrated the power of service when like-minded, mission-driven, and community-oriented nonprofits join forces.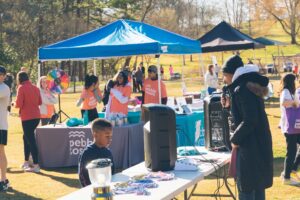 Pebble Tossers is one of A.G. Rhodes' most valuable community partners and volunteers have formed wonderful relationships with residents and Care Partners over the years. Together, we are bridging generations, strengthening connections, and creating a long-lasting ripple effect to improve the wellbeing of our residents, our staff, and our community. Click here for a fun video highlighting the day!