Home for Living Well

AT A.G. RHODES, OUR FAMILY OF CAREGIVERS AND CULTURE OF WARMTH SURROUND RESIDENTS WITH THE FAMILIARITY OF HOME – A POWERFUL ANTIDOTE TO THE BOREDOM, FRUSTRATION, AND LONELINESS THAT CAN COME WITH LIVING WITH DEMENTIA.
Our staff care partners are trained to focus on residents' unique interests, preferences, and strengths to inform their daily care, which gives our elders living with dementia a much-needed sense of calm and independence. To take this person-directed model to the next level, our new SKILLED NURSING AND MEMORY CARE COMMUNITY will be designed to enhance service delivery while maximizing the everyday joys and comforts that come from being at home.
Residents will have private bedrooms which encircle inviting common areas, in contrast to the shared rooms and long corridors of traditional nursing homes. Communal spaces will be designed to encourage the spontaneous human interaction of daily home life, such as hosting family-style meals, playing a board game, or listening to music by the fireplace. Sunrooms, patios, and gardens will provide continuous access to natural light and the outdoors.
The SKILLED NURSING AND MEMORY CARE COMMUNITY will include six households, featuring:
Twelve private bedrooms
Sunroom to connect with the outdoors
Centralized community kitchen
Living room with an inviting hearth
Dining room for family-style meals
Outdoor gardens
A recent study led by Case Western Reserve University found that people living with dementia are twice as likely to contract COVID-19 and have far worse outcomes in terms of hospitalizations and deaths, underscoring the considerable vulnerabilities associated with dementia.
As people live longer, the number of persons living with dementia is rising sharply. Atlanta needs trusted care providers such as A.G. Rhodes to provide innovative services and support options to elders and their families.
BECKY KURTZ, MANAGER, AGING & INDEPENDENT SERVICES, ATLANTA REGIONAL COMMISSION
At A.G. Rhodes, we implement stringent INFECTION PREVENTION AND CONTROL measures across all our facilities. In addition to these procedures, the Skilled Nursing and Memory Care Community will be outfitted with an ultraviolet light cleaning system, a high-efficiency HVAC system, and industrial-strength humidifiers to reduce airborne transmission of infectious disease. Each household and private bedroom can be readily isolated during a health or safety event.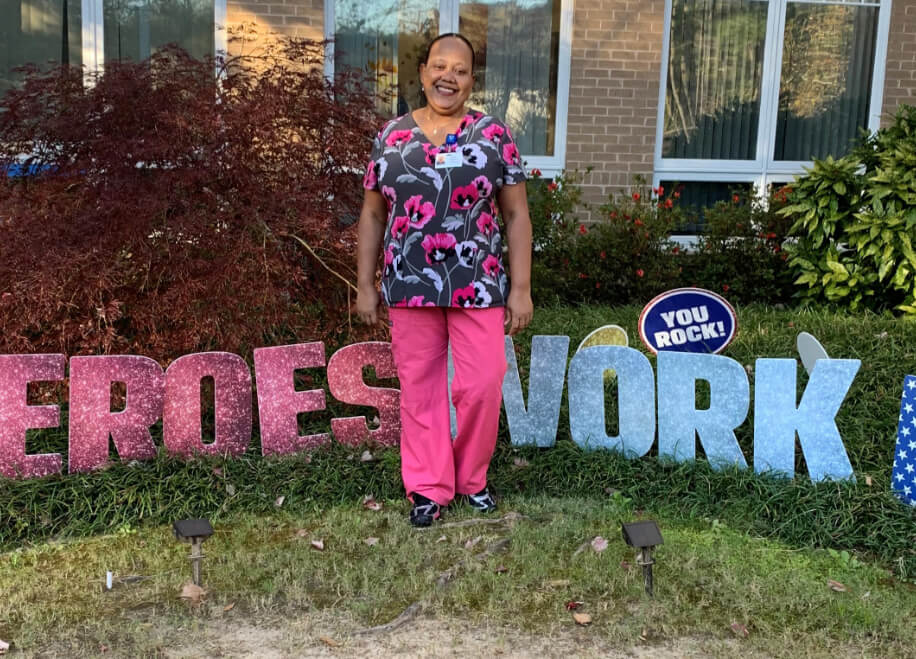 Since the early days of the pandemic, CNA Suze Berlanger has selflessly volunteered to work with residents who are being monitored or treated for COVID-19 – stepping in as a family member would to provide care, comfort, and companionship when they need it most.
"I want them to know that we are family. They are my family."
SUZE BERLANGER, CERTIFIED NURSING ASSISTANT