Living Well 2021 — Virtual
Aging and Senior Living Post-COVID-19
Thursday, February 25, 2021 at 2 p.m.
A.G. Rhodes is proud to once again offer its acclaimed annual Living Well event, which will be held virtually this year as we continue adapting our operations and programs to address and overcome challenges presented by COVID-19.
Join us on Thursday, February 25 at 2 p.m. for Living Well 2021- Virtual and hear from a panel of aging services leaders about the future of aging and senior living environments post COVID-19.
Tickets are $20. Link to purchase tickets coming soon.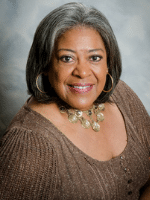 Jocelyn Dorsey is a former anchor, reporter, producer and assignment editor for WSB- TV, Channel 2 Action News, and a current member of the A.G. Rhodes Board of Advisors. Read More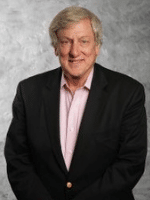 Bob Kramer is President and Founder of Nexus Insights, a thought leadership platform dedicated to the dissemination of ideas and models that challenge the status quo and contribute to the transformation of housing and aging services for older adults. Mr. Kramer is also Co-founder & Strategic Advisor at the National Investment Center for Seniors Housing & Care (NIC); the go-to resource for data and analytics in the senior living sector. Read More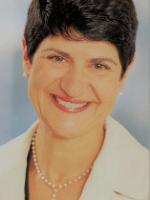 Becky Kurtz is the director of the area agency on aging for the 10-county metro Atlanta region within the Atlanta Regional Commission (ARC). Ms. Kurtz leads ARC's work to deliver services and prepare for the future of our rapidly aging region. Read More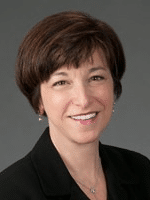 Elise Eplan is the founder and principal of The Eplan Group, a consulting firm that specializes in advising philanthropic organizations and nonprofit organizations. Prior to her founding The Eplan Group, Ms. Eplan was vice president for Special Initiatives at The Arthur M. Blank Family Foundation. Read More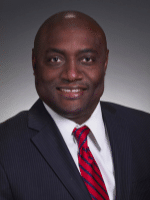 Deke Cateau is the Chief Executive Officer at A.G. Rhodes, a nonprofit organization providing therapy and rehabilitation services, short-term recovery and long-term care at three metro Atlanta locations. Mr. Cateau brings more than 20 years of long-term care industry experience to his position, and has previously served in various leadership roles with A.G. Rhodes. Read More
About the Event:
Each year, the A.G. Rhodes Board of Advisors hosts its signature Living Well Luncheon to advance information about healthcare related to the elderly, and to benefit the well-being of the residents we serve. This event brings together business leaders, partners and supporters to hear speakers present on important aging-related issues that impact our community. When our world dramatically changed in 2020, A.G. Rhodes changed to meet the requirements of these times and we are proud to continue offering this event virtually in 2021.
Your participation will help the A.G. Rhodes mission to serve older adults in our community, particularly those who lack adequate resources for the high-quality care we afford everyone who stays with us. Over the six years that we've held this annual event, we've brought in speakers known throughout the nation. In addition, we've raised funds to support important initiatives that greatly enhance the quality of life for the residents at A.G. Rhodes. The proceeds from the upcoming event will provide scholarship assistance in the field of caregiving to A.G. Rhodes staff.
Thank you to our 2021
Sponsors