We're glad you're here.
Welcome to A.G. Rhodes, Atlanta's and Marietta's top nursing home provider of senior rehab services and long-term care. As one of Atlanta's oldest nonprofit organizations, we have the opportunity to provide the highest standard of care, which includes post-surgical recovery, therapeutic rehabilitation, and skilled nursing. Our family of care partners greets each day – and each elder – with enthusiasm and compassion, proudly upholding a legacy of offering a healing, home-like atmosphere.
You've come to the right place.
Our Care Philosophy
Recognizing that the nursing home of the past is no longer an acceptable option, we were one of the first organizations in the state to embrace a person-directed approach to senior care.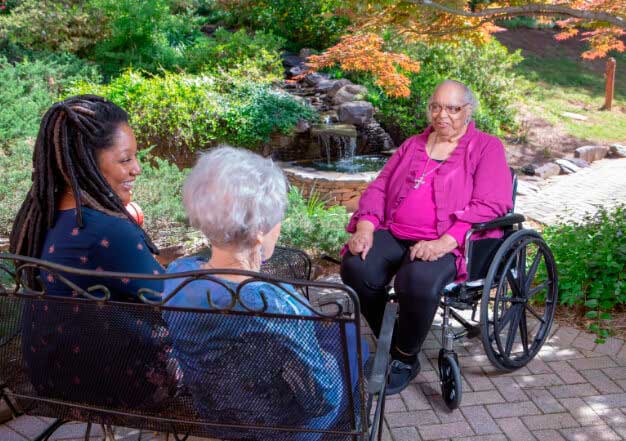 Your donations make all the difference.
About 70 percent of the seniors living in our communities cannot afford their medical and living expenses, and your generous contributions help with costs that are not covered by insurance, Medicare or Medicaid. These expenses can range widely from therapy and rehabilitation services, to extra eyeglasses or power wheelchairs. Donations also help pay for outings, activities and programming that greatly enhance the quality of life for the seniors who stay with us.