COVID-19 has presented unique challenges, but we are adapting our programs and activities to meet safety guidelines while continuing to take a holistic approach when caring for residents' physical, social and mental health needs. Our efforts include facilitating activities and programs with small numbers of residents who are socially distanced, more in-room activities, and the incorporation of technology. These are just a few ways we continue to offer a wide array of meaningful programs for our residents to enjoy and stay engaged.
We also understand the importance of residents and family members staying connected when they can't physically be together, and we facilitate regular face-to-face virtual meetings using technology such as Skype and FaceTime, and we are facilitating outdoor visits.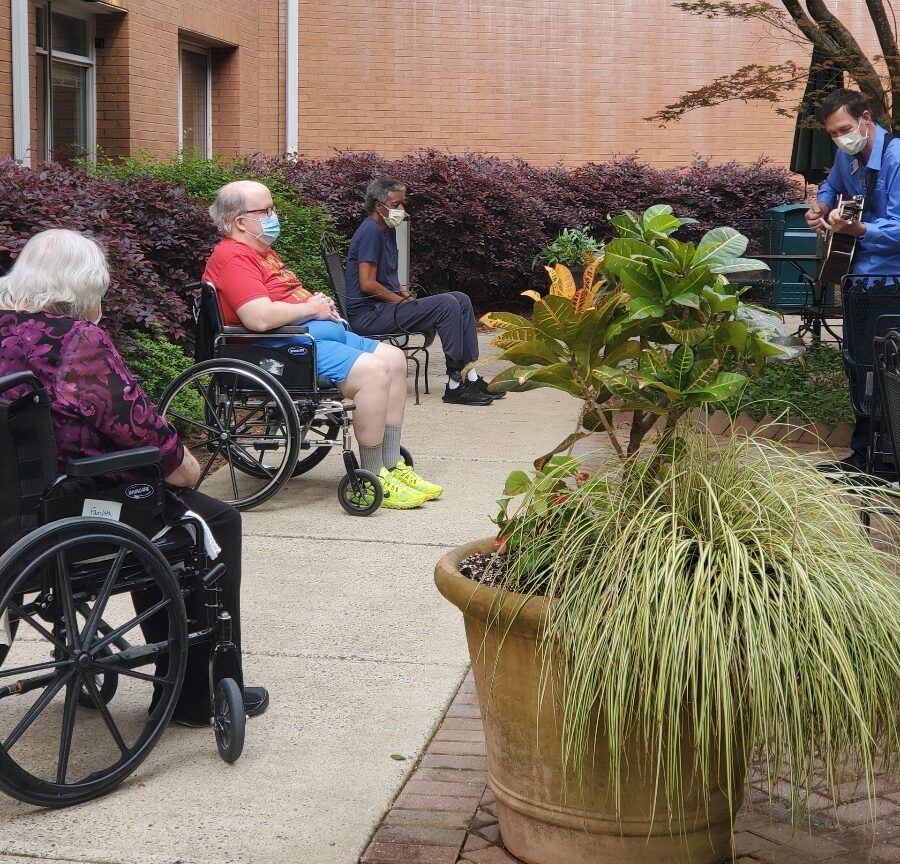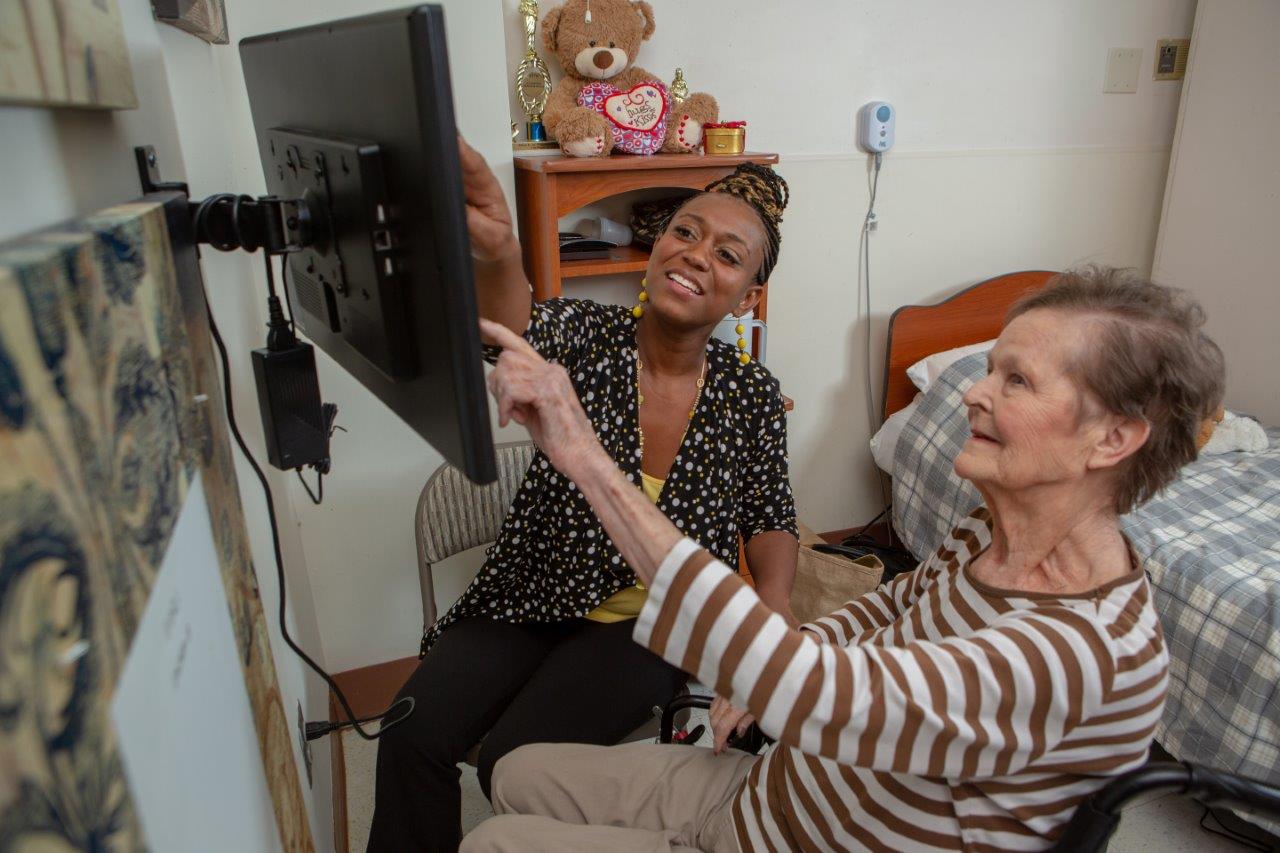 As one of Atlanta's oldest nonprofits and most trusted leaders in senior care, A.G. Rhodes has earned a reputation for excellence. Whether it's for inpatient or outpatient rehabilitation, senior short-term rehabilitation services, or long-term nursing care, our staff of approximately 500 will make you feel right at home.
We offer some of the most distinctive programming available in both short-term rehabilitation and long-term senior care, including our popular Horticultural Therapy and Music Therapy programs.
Horticultural Therapy offers many physical benefits such as reaching, standing, balancing, or increasing sensory stimulation, as well as a wealth of cognitive and emotional benefits, especially for older adults. A.G. Rhodes is one of very few nursing organizations of our kind to offer this type of therapy.
Music therapy can address physical, emotional, cognitive and social needs of individuals. In addition to the clinical benefits, music therapy sessions are fun, motivating and light-hearted, while encompassing the personal musical preferences of the patients. Only a handful of nursing home providers offers this unique program.