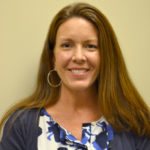 Kristie Davis, who has been the Acting Administrator at A.G. Rhodes of Atlanta since August 1, has accepted the Administrator position.
The transition to this role comes naturally for Kristie since she has more than 20 years of experience working in nursing homes, including the last 10 years as the Assistant Administrator of A.G. Rhodes of Atlanta. Prior to that, Kristie served in various nursing home management positions including as a regional accountant for more than 13 homes. Kristie looks forward to this new role and continuing the strong relationships she has with residents, families and staff.
A.G. Rhodes has also welcomed several new members to the team. Click here to see our new employees.
September 2017