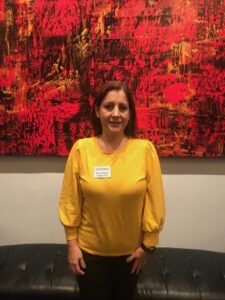 In 2017, Bibiana Monroy fulfilled a lifelong dream when she moved to the United States from her native country of Colombia (by way of Ecuador where she had lived since 2006).
"I moved here for greater opportunities to achieve more," she said.
With a background in marketing and customer service, Bibiana — who has worked at A.G. Rhodes Cobb for two years in the laundry department — says she was drawn to A.G. Rhodes because she enjoys helping and interacting with elders, which was an important part of her upbringing.
Bibiana was inspired by her grandmother and growing up, she spent time with her volunteering at church, and her grandmother would bring her when visiting elders in their community. Colombia's elder-centric culture means that elders live with their families, and nursing homes aren't as common.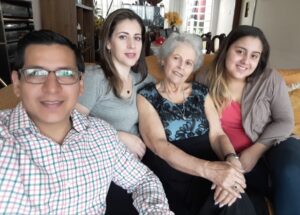 While much of her family now lives in the United States, Bibiana's grandmother and uncle still live in Colombia, and her grown daughter lives in Ecuador. Bibiana, her husband, and their young son find many ways to continue important traditions while in the U.S., including speaking Spanish and celebrating cultural holidays. Bibiana also likes to cook "ajiaco," a traditional soup from Bogota, and she enjoys listening to salsa music
"I want my son to understand the importance of our culture as he grows up in America," Bibiana said.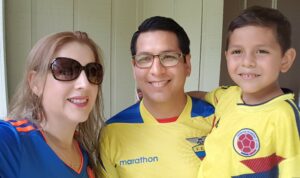 Since moving to the United States, Bibiana takes every chance she can to improve her English and to gain additional training and skills. She was recently selected to participate in A.G. Rhodes' inaugural Leadership Development Program, which prepares A.G. Rhodes care partners for potential leadership opportunities in long-term care. Bibiana says she appreciates learning about other career avenues to make a meaningful impact at A.G. Rhodes and in long-term care.
"I am grateful for the opportunity to help others and be of service," she said.
October 2021