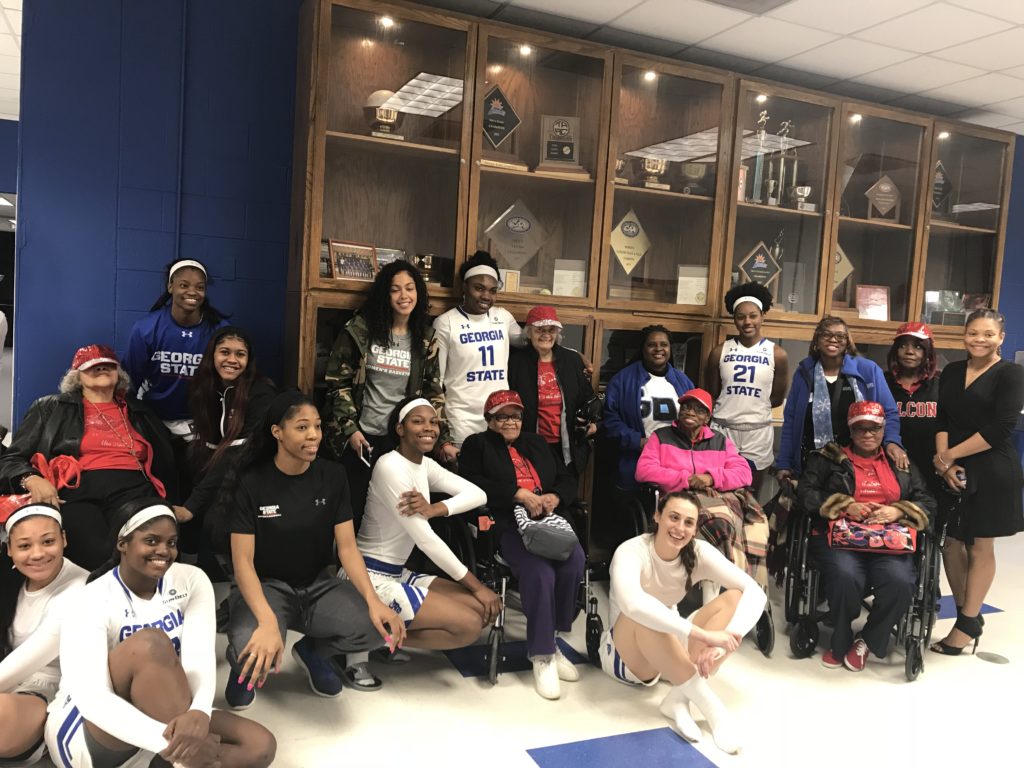 For a few years, members of the Georgia State University women's basketball team have been volunteering with residents at A.G. Rhodes nonprofit nursing home near Grant Park.
"They remind me of my grandparents, so it makes me happy to spend time with them," said Madison Newby, the team's starting point guard (#23).
On March 3, residents showed their appreciation and support for the team by attending a Panthers basketball game.
A.G. Rhodes resident Alma Shirley Brown said she was excited for the outing to see the team play, and that it gears her up for March Madness.
"I am a sports fanatic," she said.
Brown also said that it means a lot to her and the other residents when the team comes to volunteer.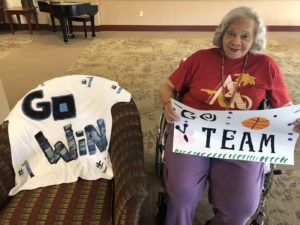 "I think it's awesome that those young students take time with the senior citizens," she said. "It's very important to us as residents at A.G. Rhodes for them to come fellowship with us so we can see how they're doing and they can see how we're getting along."
The relationship is mutually beneficial, and team members were happy to see residents at the game.
"It feels good to be supported by members of the community. I appreciate them giving back to us and showing that they care," Newby said.
Janessa Murphy, the team's starting shooting guard (#1), agreed.
"It makes me happy that they are showing support for the team," she said. "We actually made a connection, so by them coming to our game makes that bond even stronger."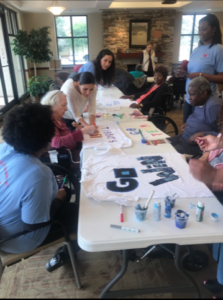 To get ready for the game, the Junior League of Atlanta (JLA) purchased supplies, and JLA volunteers came to the nursing home to help residents make posters and t-shirts cheering on the Panthers.
"As a proud member of JLA and an alumna of GSU, I am extremely pleased that the Junior League of Atlanta and its members were able to support not only A.G. Rhodes, but also the GSU women's basketball team in our service efforts," said Jamilah Stephens, Chair of JLA Serves.
Team members acknowledged how beneficial their volunteer service is for everyone involved.
"It is bigger than me and just basketball," said Murphy. "Giving back to the community is one thing that can make us all better off the floor."
March 6, 2018