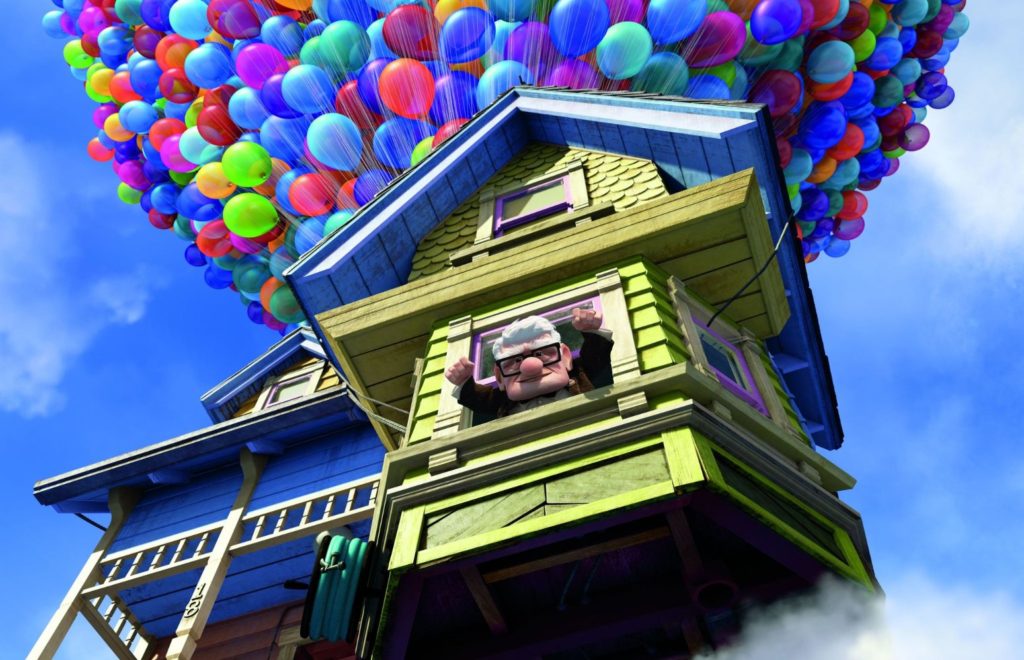 As we age, it becomes more and more difficult to find television shows and films to which we can truly relate. Hollywood's reputation as a hub of glamor, beauty, youth and success has seemed to all but silence the voices of aging actors, directors and their stories. Although few of today's movies can detail the true-to-life experiences of elderly individuals, there remain at least some classic films that shine a light on the beauty and drama of aging, allowing our elderly loved ones to feel represented and validated.
Amour
This 2012 French instant-classic was the deserving winner of the Academy Award for Best Foreign Language Film. Directed by Michael Haneke, the film details the lives of Georges and Anne, retired music teachers who must struggle with Anne's sudden stroke and the onset of her other health concerns, including dementia. The film's honest and heartbreaking portrayal of undying love and loss between two elderly characters, even as one nears death, has captured the hearts of critics and moviegoers worldwide.
Harold and Maude
Unapologetic and wild, Harold and Maude proves that age is just a number. This 1971 tongue-in-cheek dark comedy follows the almost absurd friendship-turned-romance between a wealthy young man named Harold and a fearless 79-year-old named Maude, who shows her new beau how to live life to the fullest. Often considered one of the funniest movies of all time, this cult classic offers more than just laughs. It's a direct antithesis to the long-standing belief that the elderly are helpless and needy, and provides a deep, resonating message of living life for yourself, not for those around you.
Up
In 2009, this Pixar animated film was released in theaters and met with great success. While technically considered a children's film, this heart-wrenching story revolves around the struggles of growing old and grieving. After a lifelong, passionate romance and marriage to Ellie, the love of his life, 78-year-old Carl devolves into a cranky, broken widower in a world that keeps moving on without him. After facing the world's ambivalence one too many times, Carl ties thousands of balloons to his home and floats to South America to fulfill the adventurous dream he and Ellie had hoped to share. After embarking on unexpected, whimsical hijinks with earnest "wilderness explorer", Russell, Carl learns that grief is temporary, catharsis is healing and love is never out of reach.
Tokyo Story
Often, aging individuals feel like society has left them behind. Whether it's a widely-used technology they just can't get the hang of or a family that is just too busy to come around, trying to catch up can be one of the most dramatic parts of growing older. Yasujiro Ozu's Tokyo Story explores these themes and more through the eyes of an elderly couple who visit their children in Tokyo, only to find they just don't understand the world anymore and the world seems not to care about them. The only comfort and kindness they receive in the big city comes from their widowed daughter-in-law. This 1953 drama, which portrays the rapidly modernizing, post-World War II Japanese landscape, is both honest and heartbreaking.
The Godfather
First adapted from Mario Puzo's classic crime novel, the 1972 film The Godfather, directed by Francis Ford Coppola, was critically-acclaimed for its drama and iconic characters. However, when the crime, mob, violence and deception are stripped away, you're left with a wonderful representation of aging and letting go. Vito Corleone, played by an elderly Marlon Brando, is the patriarch of the extensive mafia ring in New York City. As a father, he expected his children to perform certain roles upon his death to carry on the family name honorably. However, with his death imminent, he realizes he has become nothing more than a relic. With the world quickly passing him by, he is forced to recognize that his hopes for his children may never come true. With numerous Oscars under its belt, The Godfather is a must-watch for any adult crowd.
Enjoy Your Golden Years with A.G. Rhodes
Though there are only a few films in which aging is a key plot point, your elderly loved one is not far from compassionate assistance and care. At A.G. Rhodes Health & Rehab, our patients can enjoy the highest quality care provided by our experienced and understanding staff. From therapy to nursing care, all your loved one's needs are met in our fully-equipped, comfortable nursing and long-term care home. To plan a visit to one of our beautiful homes in metro-Atlanta, contact us online or call 877-918-6413.