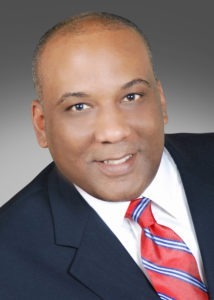 Maurice Baker, Manager of Community Relations at Georgia Natural Gas in Atlanta, has recently been elected to the A.G. Rhodes Health & Rehab Board of Trustees.
"We are excited to welcome Moe to the A.G. Rhodes family," said David L. Perdue, Board Chairman. "His commitment to community service and vast experience working with nonprofit organizations will be important assets to this organization."
The A.G. Rhodes Board of Trustees manages the affairs of the organization by overseeing business and operating plans, budgets and capital expenditures. Trustees help promote, support and further the charitable mission of A.G. Rhodes.
"As a large and growing segment of Atlanta's population, seniors contribute immensely to our community," said Baker. "I'm proud to join others at A.G. Rhodes who are helping older adults receive the high-quality care they need and deserve."
Maurice Baker's bio:
Maurice "Moe" Baker serves as manager, community relations, at Georgia Natural Gas in Atlanta, Georgia. Georgia Natural Gas is the state's leading natural gas provider, serving nearly half a million customers and is a part of AGL Resources, the largest natural gas retailer in the United States.
Since joining the company in 2002, he has been responsible for planning and executing the company's award-winning external community outreach programs, in addition to his duties in internal and external communications. The company's community programs focus primarily on children and education, seniors, energy assistance, and, most recently, sustainability. Before being promoted to his current position, he previously served as senior communications specialist, External Affairs, at the company.
Moe Baker, as he is casually known to colleagues, began his early career at WSB-TV/Radio, managing the Consumer Action Center's evening shift. Following that, he was promoted to WSB-TV News/Special Projects, originating numerous consumer stories and special investigative series. His career later progressed in advertising and marketing as a copywriter at Atlanta-based agencies. He has worked in print, direct mail, and radio. Over the years, his accounts have included some of Georgia's leading energy companies, including Georgia Power, Southern Co., and Atlanta Gas Light. Mr. Baker also was the writer for Southern Co.'s consumer education efforts in Rhode Island, as that market deregulated in the late 1990s.
Other important accounts have included nationally and internationally known nonprofits like Save the Children, American Red Cross, and Salvation Army.
Committed to community service, Mr. Baker has served nonprofit organizations extensively. He was Metropolitan Atlanta Community Campaign Chair for the United Negro College Fund (UNCF) for two years in a row. He has served on the Corporate Volunteer Council of Atlanta's (CVC's) board of directors for nearly a decade – first as program chair and later as president. And for several years, he served on the board of directors of the Arthur M. Blank Family Youth YMCA (formerly Centennial Place Family YMCA). Mr. Baker was recognized by Metro Atlanta YMCA as Volunteer of the Year in 2005. In addition, he has organized development campaigns and raised funds for organizations like the United Way of Metropolitan Atlanta. He currently co-chairs the Atlanta Partners for Education and has recently joined the Woodruff Arts Center's Alliance Theatre Advisory Board.
Mr. Baker is a graduate of Boston University in Boston, MA. He is a member of several professional organizations, including the Atlanta Press Club and the American Association of Blacks in Energy (AABE).
A native of St. Louis, he resides in in metro Atlanta. In his spare time, his interests include international travel. He has visited every continent except for Antarctica (which he is saving for retirement someday).