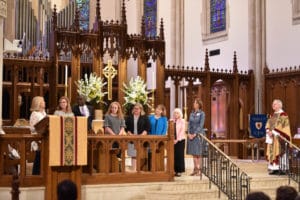 The Cathedral Antiques Show raised more than $230,000 for A.G. Rhodes, which was the show's beneficiary this year. Funds will be used to provide person-centered care for many A.G. Rhodes residents who are living with dementia and who lack the resources to pay for their medical and living expenses.
A.G. Rhodes will implement a Living Well with Dementia program, which will include:
Refurbishing an aging section of our Cobb home to transform the environment from a medical, institutional model to a comfortable and welcoming homelike model.
Incorporating innovative technology, training and programming that is designed to improve the quality of life for residents, specifically those living with dementia.
"Thanks to the generosity of those who supported the Cathedral Antiques Show, the Living Well with Dementia program will enable elders living with dementia to thrive in a homelike environment, connected to and supported by their families and friends," said Deke Cateau, Chief Executive Officer at A.G. Rhodes.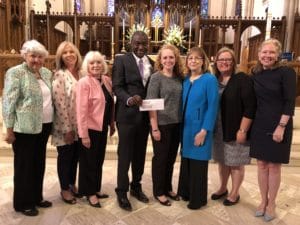 About the Show:
The Cathedral Antiques Show is a festival of art, antiques, and floral and interior design held annually to benefit a designated charity. The Show is a major outreach project sponsored by the Episcopal Church Women, and has raised more than $5 million for Atlanta-area nonprofits since its inception in 1969. For more information, visit www.cathedralantiques.org.
May 11, 2018