When you or a loved one needs to stay in a health or rehabilitation center after surgery, illness or injury, it's important you pick one best suited to your needs. Here are three important factors to consider.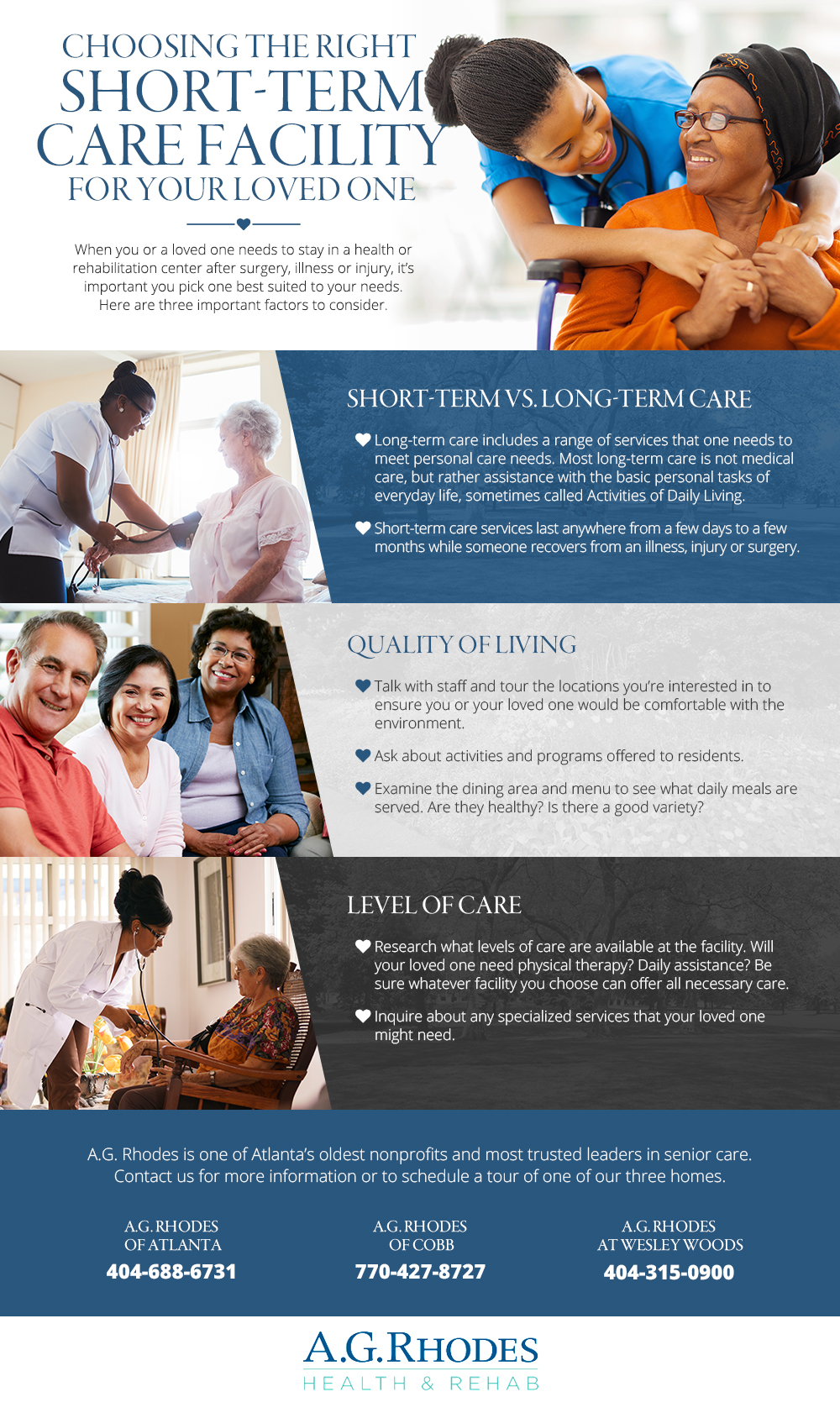 Short-Term vs. Long-Term Care
Long-term care includes a range of services that one needs to meet personal care needs. Most long-term care is not medical care, but rather assistance with the basic personal tasks of everyday life, sometimes called Activities of Daily Living.
Short-term care services last anywhere from a few days to a few months while someone recovers from an illness, injury or surgery.
Quality of Living
Talk with staff and tour the locations you're interested in to ensure you or your loved one would be comfortable with the environment.
Ask about activities and programs offered to residents.
Examine the dining area and menu to see what daily meals are served. Are they healthy? Is there a good variety?
Level of Care
Research what levels of care are available at the facility. Will your loved one need physical therapy? Daily assistance? Be sure whatever facility you choose can offer all necessary care.
Inquire about any specialized services that your loved one might need.
Atlanta (404) 688-6731
Cobb (770) 427-8727
Wesley Woods (404) 315-0900