Seema Verma, Administrator of the Centers for Medicare and Medicaid Services (CMS), visited A.G. Rhodes of Atlanta on December 4th for a forum with long-term care professionals concerning regulation challenges.
Administrator Verma met with more than 20 nursing home administrators, clinicians and others with interests in the long-term care industry, to discuss ways to streamline regulations to reduce unnecessary burden, increase efficiencies and improve resident care.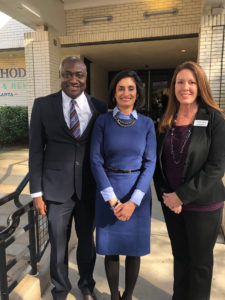 "We greatly appreciate Administrator Verma meeting with us and hearing our feedback," said Deke Cateau, A.G. Rhodes Chief Operating Officer and moderator of the forum. "We look forward to working with CMS as we all share the mutual goal of providing the highest quality of care for our community's nursing home residents."
During Administrator Verma's visit, she also learned about the Virtual Dementia Tour, which helps nursing home staff, caregivers and others identify and empathize with people living with dementia in an effort to improve care.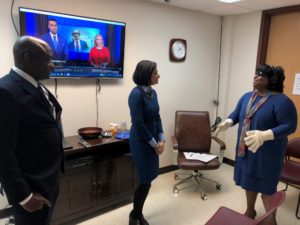 CMS, an agency within the U.S. Department of Health and Human Services, administers Medicare and Medicaid and provides information for health professionals, regional governments and consumers.
December 6, 2017