Employee Spotlight: Phillip Taylor
Posted on December 7, 2017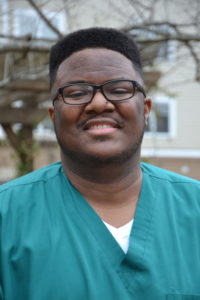 Employee spotlights feature exceptional A.G. Rhodes staff members who are doing great work throughout the organization. Today's spotlight features Phillip Taylor, a CNA who works at our Wesley Woods home.
When asked why Phillip was selected for this month's employee spotlight, Administrator Greg Heath replied, "Phillip is an employee who excels at his job but he's modest about it. He exemplifies the old saying 'Do the right thing even when no one is watching.' We recognize his hard work and want him to know that he's an incredibly valuable member of the A.G. Rhodes team."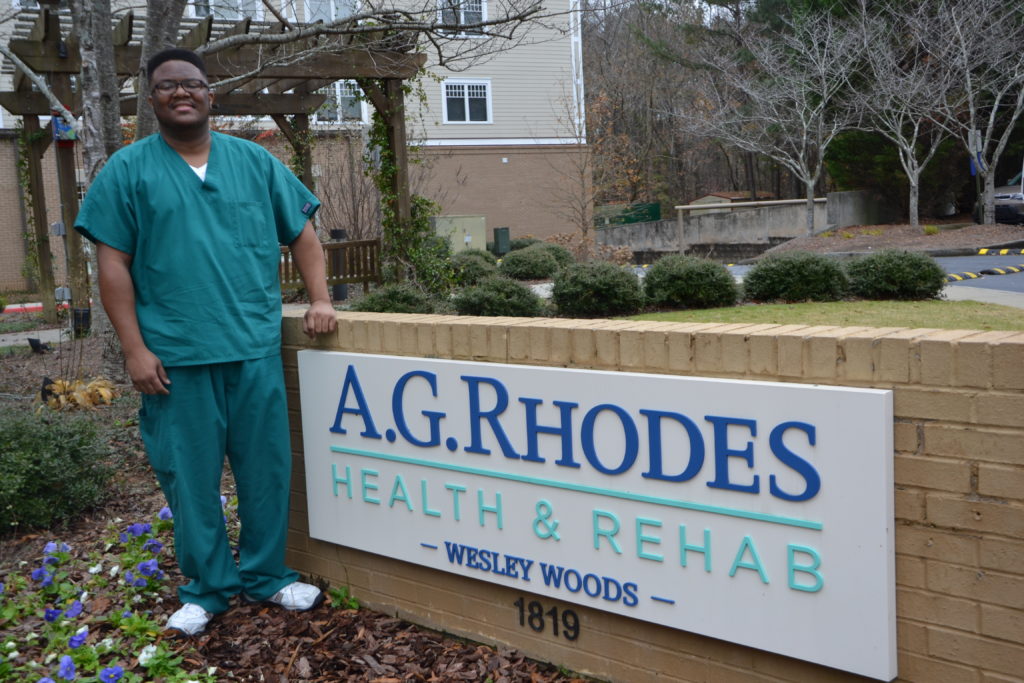 Employee Spotlight: Phillip Taylor, CNA
From: Atlanta, Ga
What is your job title and what does it entail?
I'm a Certified Nursing Assistant (CNA), and I help residents with their daily routines throughout the day. I take care of them as I would myself, or anyone else who's elderly in my family.
How long have you been working at A.G. Rhodes, and in the long-term care industry?
I've been at A.G. Rhodes a year and two months, and I've been doing this (long-term care) for about five years.
What made you get into this field?
It runs in the family. My mother is working on nursing, my grandmother was a nurse and I've got a few cousins who are nurses. I'm working to get into a nursing program. I'll probably get my LPN, and then bridge over to an RN program.
What's the best part about your job?
Putting a smile on my residents' and their families' faces. I also enjoy hearing their stories. You'd be amazed—working here you see so many different walks of life and different journeys.
What do you want people to know about your job?
These people become family. You get to know them, and their families treat you as family. After a while, I feel like I'm taking care of my extended family. I think you have to develop relationships with them when you're taking care of them. They become part of your life.
What keeps you going?
I know that someone is waiting on me to help them. Someone is looking for me. They are in need of my services, and I know I can help them and that makes me feel good. When I'm off, people ask about me and even though I may only be gone 48 hours, it's a nice feeling.
What does it take to work in this field?
You have to have a special place for elders. To do this job properly, patience and compassion are key.
What do you do when you're not working?
I'm a big movie buff. My favorite movie growing up was Coming to America, and any type of action or Marvel movie that comes out, I'm there to see it.
I also like fishing, and I like reading certain books like sci-fi or spiritual books. I always try to read a new book and pick up on something I didn't know before.
Where do you see yourself in five years?
Hopefully I'll either have my RN or Nurse Practitioner. Also, another hobby of mine is that I like to write screenplays and I'm working on an anime so I hope to have an anime film out.
If you have an employee you'd like to nominate for the employee spotlight feature, please let your HR representative know.
December 2017