Loneliness is a common problem that senior citizens face, particularly if they are living alone. As one gets older, opportunities to socialize can become limited, but that certainly doesn't mean that social interaction is not still extremely important for the elderly. Studies have proven that regular social interaction leads to happier and more fulfilled lives which, in turn, means better long-term mental health for senior citizens. Staying socially active helps to maintain both good emotional and physical health, whereas remaining in isolation can greatly reduce a person's quality of life.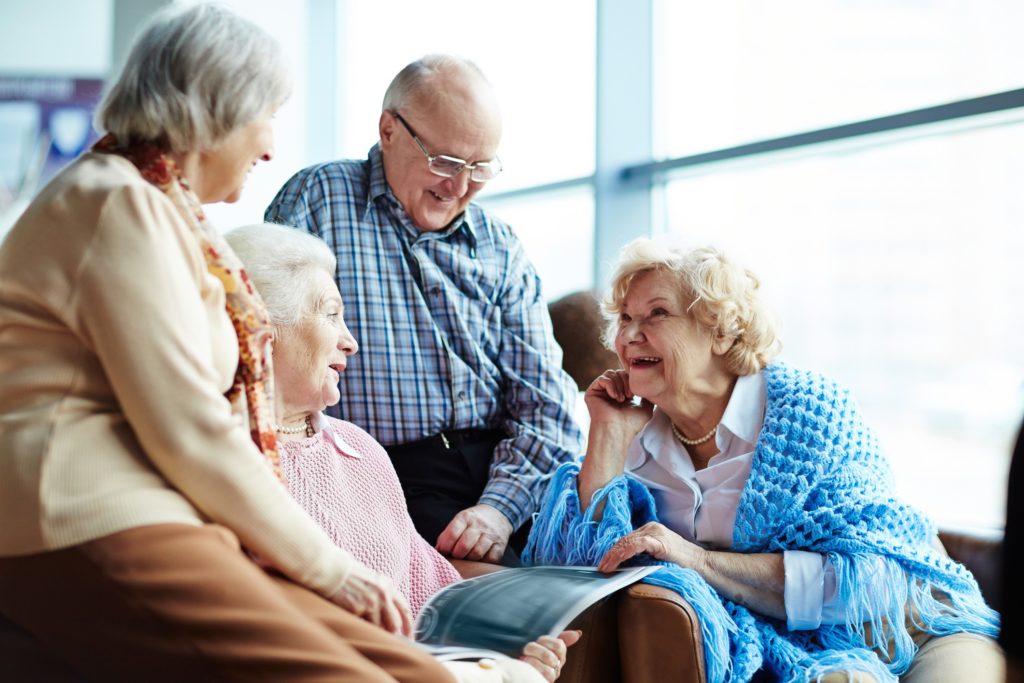 Aside from having the opportunity to live a higher quality of life, social interaction presents some important health benefits for senior citizens, including a potentially reduced risk of dementia and an extensive range of physical problems, such as high blood pressure, arthritis and cardiovascular activities. Whatever care options you might choose for your elderly loved one, many facilities and care providers offer social activities to help their patients lead more meaningful and engaged lives. By contrast, social isolation typically leads to being less physically active, an onset of depression and a myriad of other mental and physical issues.
How to Avoid Social Isolation
Social isolation among the elderly typically comes about for reasons such as lack of transport options in the area, a lack of a sense of purpose and living alone in an unsuitable and isolated environment. Fortunately, there are many care options available that provide companionship, including our own range of services at A.G. Rhodes, which is undoubtedly one of the most important considerations when choosing a care facility.
In an assisted living, independent, various social activities should be available to patients. They should be able to provide regular companionship by organizing social and recreational activities as well as provide a convenient location with all of the necessary transport options. It is also important to promote a sense of purpose among elderly patients, preferably by helping them to continue participating in their favorite hobbies. For those who are religious, regular visits to places of worship can also be extremely beneficial for upholding a sense of purpose and weekly social interaction.
Most seniors also like to remain as independent as possible, and being responsible for themselves and even others can also give them a renewed sense of purpose. As such, spending time with pets can also be beneficial for the elderly. Studies have also shown that spending time with pets or keeping pets helps owners to stay socially engaged, even if they still spend most of their time alone.
A.G. Rhodes provides a number of care programs at its three facilities to help seniors continue to live a fulfilled and meaningful life through regular activities and social interaction. Give us a call today to find out how we can help you.