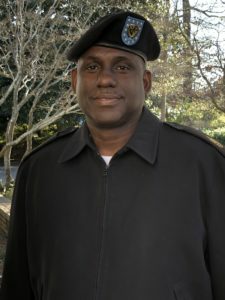 After retiring from the Army in 2009, Sgt. Maj. Charlie Turner began working for the Atlanta Public School system and has been bringing Cadets from Maynard Jackson High School JROTC to participate and volunteer at one of A.G. Rhodes of Atlanta's most popular events, the Ms. A.G. Rhodes pageant.
This summer, Sgt. Maj. Turner will retire from Atlanta Public Schools, and we want to take this opportunity to thank him and the JROTC for supporting A.G. Rhodes for so many years, and for paving the way for our continued relationship with the JROTC.
"It's so gratifying and satisfying to me to see the ladies smile and bright up as the Cadets interact with them," said Sgt. Maj. Turner about his time helping with the pageant. "It's been a great 10-year partnership and it will definitely continue."
In addition to Sgt. Maj. Turner's post-retirement plans to spend quality time with his family, play a lot of golf and attend a lot of sporting events, he also plans to continue giving back.
"At some point I will find a way to still give back to the community and especially mentoring our youth, who will be our future."
Happy retirement, Sgt. Maj. Turner, and thank you for your service!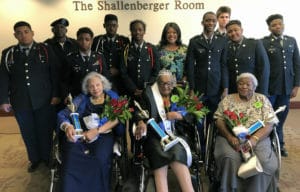 April 11, 2019