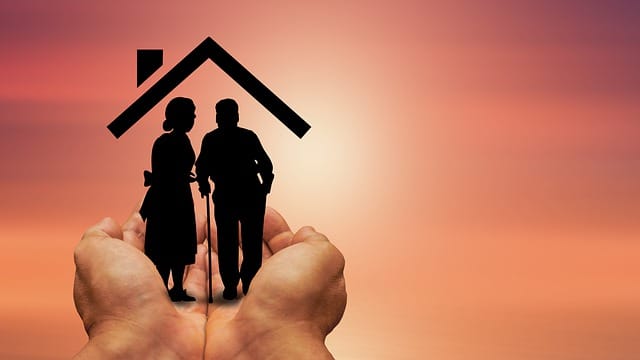 Aging is just a normal part of life that everyone must go through if lucky enough to live that long. Many senior citizens fear going to a nursing home or other care facility.
The reason why is often due to the stereotyped manner society has cared for its older members in past decades. Read on to discover how todays innovative short-term senior care is profoundly changing how society treats their elders.
Short-Term Care Options for Seniors Offer Hope & Healing
Many older citizens watched their older relatives decline after moving into long-term care facilities that tended to be a bit hopeless and viewed as a place to wait until death. These older facilities usually had a hospital-sterile type of environment that made people feel uncomfortable even if just visiting.
All that has changed for the better. Today's care facilities for seniors come in many different types and styles. There are beautiful senior living communities that offer terrific luxury amenities like swimming pools, stunning outdoor landscaping with hiking trails and gardens the residents have access to every day.
Healthy Competition Between Senior Care Providers Means Better Services
These days, the rising costs of healthcare have resulted in more healthcare insurance policies now covering costs for at-home and short-term care for seniors that give elders more control over where they choose to get this care.
A huge advantage that this trend of more seniors preferring to age-in-place at home is that there is more competition in the senior care market. This has resulted in more care entities providing exceptional senior care that comes with many appealing benefits.
Discover the Many Fine Benefits of Short-Term Care Options for Elders
Utilizing the many great benefits that today's short-term care options for people of mature age can be a win-win for all involved. These care services and the gorgeous and comfortable environment these places have seem more like a fabulous retreat center rather than the institutional settings common in the not-so-distant past.
Benefits for seniors and others include:
Beautiful Home-Like Setting Reduces Stress & Promotes Healing
Lots of Amenities – Pool, Hot-Tub, Upscale Dining & More
Affordable
Upbeat & Fun Environment
Access to Advanced Care Treatments
Respite Care for Family Caregivers
Greater Continuity of Care
Learn more about senior care options for short-term durations by contacting A.G. Rhodes – Community-Wellness-Care.