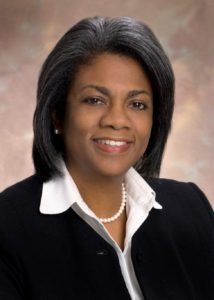 Monica W. Parker, M.D., Emory University School of Medicine, has recently been elected to the A.G. Rhodes Health & Rehab Board of Trustees.
A.G. Rhodes Health & Rehab is a not-for-profit organization providing therapy and rehabilitation services, short-term recovery and long-term care at three Atlanta-area locations.
Dr. Parker is an Assistant Professor in the Department of Medicine, Division of Geriatric Medicine and Gerontology, and an Associate Professor in Department of Family and Preventive Medicine at Emory University.
"We are extremely pleased to have Dr. Parker join the A.G. Rhodes family," said David L. Perdue, Board Chairman. "With her background, expertise and reputation for excellence, she will be a valuable asset and advocate for the organization."
The A.G. Rhodes Board of Trustees manages the affairs of the organization by overseeing business and operating plans, budgets and capital expenditures. Trustees help promote, support and further the charitable mission of A.G. Rhodes.
"A.G. Rhodes has been a long-standing leader in serving seniors in our community," said Dr. Parker. "I'm proud and excited to be a part of such a reputable organization with a committed focus on providing superior care."
Media Contact: 404-937-4146, [email protected]