At A.G. Rhodes, we celebrate the diverse histories, cultures and widespread contributions of our team members, including our board members who advocate for our mission. In honor of Black History Month, we highlight Alexis Scott, a member of our Board of Advisors.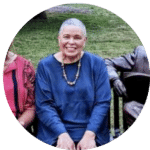 The legacy of Alexis Scott and her family runs deep in Atlanta, with far-reaching impact beyond the city. In 1928, her grandfather, William Alexander Scott II, founded the Atlanta Daily World newspaper, which was the nation's first successful black daily newspaper. It also became the first black newspaper to have a correspondent assigned to the White House.
"Growing up, I was always surrounded by the Atlanta Daily World, especially during Black History Month (Black History Week when I was a child). Each year, the paper featured prominent black leaders, including my grandfather, who made contributions both locally and nationally," Alexis said. "In addition to a sense of pride, it filled me with a sense of obligation."
After Alexis' grandfather died, her great uncle took over the paper. When he retired in 1997 at the age of 89, Alexis — who at the time had spent more than 20 years at the Atlanta Journal-Constitution and Cox Enterprises, Inc.— stepped in and took over as the Atlanta Daily World's publisher until 2013. Though the Scott family no longer owns and operates the Atlanta Daily World, it continues to be a major news source as a digital publication online.
"The historic nature of the publication set the groundwork for the modern civil rights movement," Alexis said. "It covered the many court challenges to desegregation, nationally and locally in a way that the mainstream media did not. It also covered the historically black institutions of higher learning and the activities of the city's black professional community that led to a long-time loyal following."
Many recognize Alexis' name as a long-time newspaper reporter, publisher, and community leader, but they also recognize her face. After taking over the family newspaper, the late Dick Williams invited Alexis to bring a diversity of perspectives to Fox 5's popular Sunday morning public affairs broadcast, The Georgia Gang. For 18 years she was a featured commentator until she retired from the show in 2019.
"I brought my personal viewpoints as a black community leader, black woman and journalist. I was also able to highlight activities of other black leaders and organizations that would not otherwise get this kind of exposure. It also helped lift the profile of the paper in the digital age."
After her successful and impactful 45-year journalism career, Alexis remains involved in civic and nonprofit organizations that advance important causes. At A.G. Rhodes—where she's served as a member of the Board of Advisors since 2016—Alexis is an advocate for the aging community.
"It has been an honor to serve on the Board of Advisors of A.G. Rhodes because I know what a stellar organization it is. I was in rehabilitation for two hips and two knee replacements at two different A.G. Rhodes communities from 2015 through the first quarter of 2019."
Alexis added, "Beyond my personal experience, my mother received excellent care and attention at A.G. Rhodes after she had a stroke. She was there for the last three years of her life from 2017 until Aug. 30, 2020, when she passed."
Now in retirement, Alexis stays busy working on a unique film project with her husband who she married three years ago. They met while discussing the idea for the screenplay, which is based on her father's experiences during World War II.
"As a photographer with his all-black segregated Army unit, my father was present at the liberation and took photos at the Buchenwald Concentration Camp in Germany in 1945," Alexis said. "It is the basis for a feature film that we think is an important story that has not been widely shared."
Alexis is also working on a personal memoir.
"My husband continues to encourage me to write my own story about my experiences of breaking barriers in the mainstream media as well as saving a family newspaper legacy."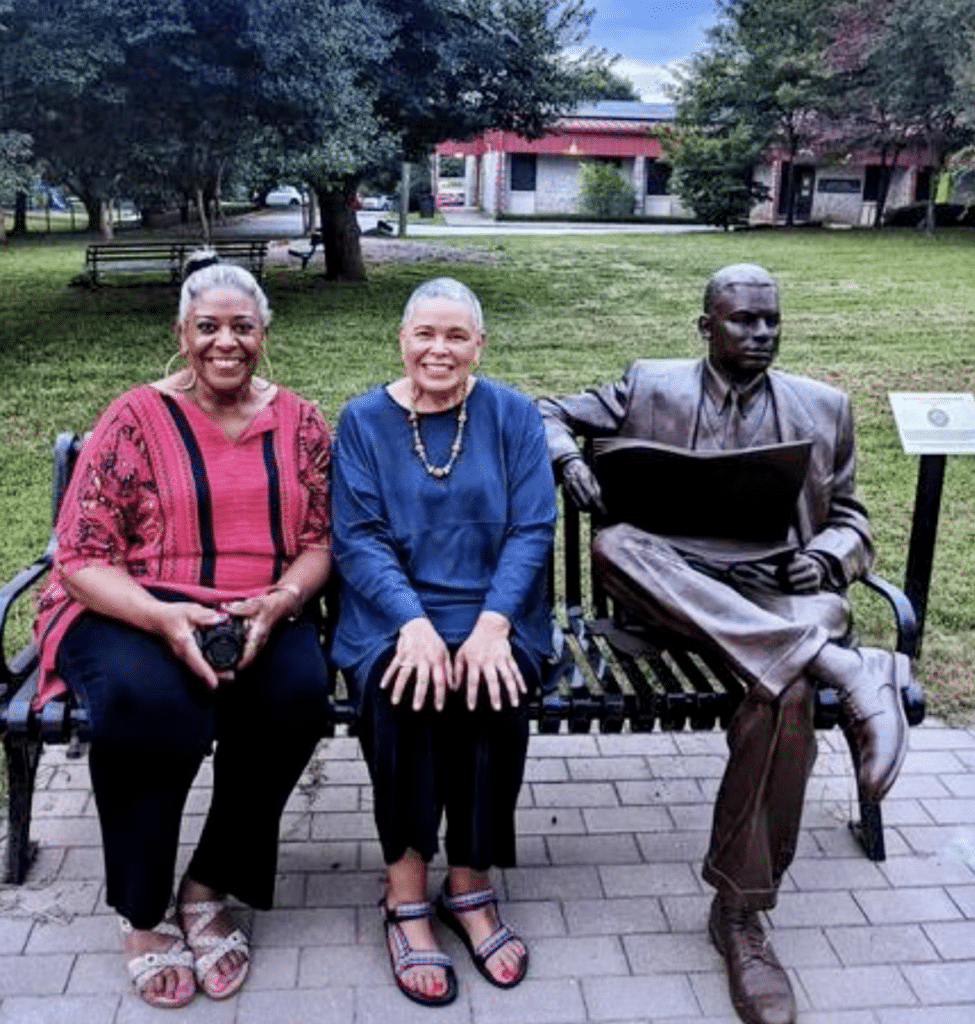 February 2022