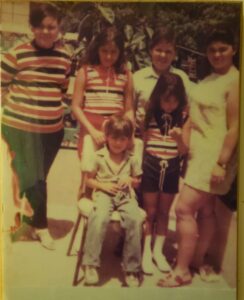 Each year, people across the United States observe Hispanic Heritage Month from September 15 to October 15. At A.G. Rhodes, we celebrate the histories, cultures and contributions of our diverse residents, families, and staff, including Elena Castellano, an A.G. Rhodes resident who was born and raised in Puerto Rico. Ms. Castellano's daughter, Sheilah Gates, shared more about her mom and family.
Ms. Castellano was born in Jayuya, Puerto Rico in 1941. Growing up, she traveled between Puerto Rico and the United States frequently, and she met her husband—who was also from Puerto Rico—in New York. After living in New York for several years and having three children, the Castellanos moved back to Puerto Rico where they had Sheilah and another child. Ms. Castellano's work history includes cleaning houses, working in a factory, and working in a daycare center.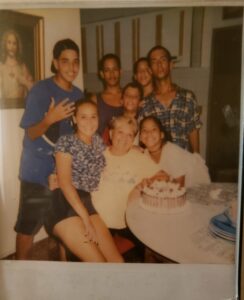 Ms. Castellano moved back to the United States in 2010 to live with Sheilah in Ohio, and they both moved to Atlanta in 2015. Most of Ms. Castellano's immediate family members — including 13 grandchildren and numerous great-grandchildren — now reside in the United States.
Since her mother joined the A.G. Rhodes family in 2018, Sheilah visits regularly, and frequently brings one of her mom's favorite meals to enjoy such as cod fish salad, seafood, tropical vegetables and boiled plantains, or rice and pigeon peas with Puerto Rican spices. Sheilah also coordinates regular video calls so her mom can visit with Sheilah's sister who lives in Florida, and they all speak Spanish when visiting together.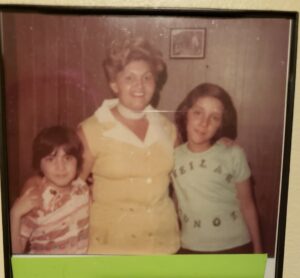 Ms. Castellano enjoys listening to music, including Los Ángeles Negros, a Chilean pop ballad band whose name means "The Black Angels" in English; and Chayanne, a Puerto Rican Latin pop singer and actor. She also likes Celine Dion and old Spanish music, and she enjoys watching television shows including NCIS Los Angeles, Chicago Fire, and old Westerns.
For Ms. Castellano's 80th birthday in August, Sheilah organized a safe and traditional Puerto Rican birthday celebration to honor her mom.
"I've always appreciated our family's strong cultural upbringing and I do everything I can to ensure my mom is surrounded by the familiar traditions that we value so much", said Sheilah.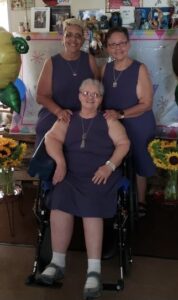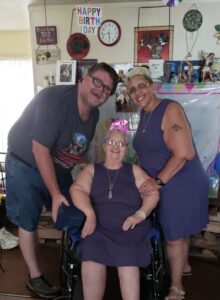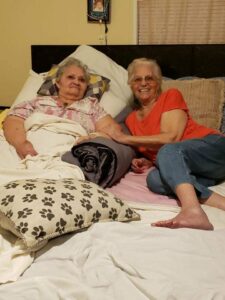 October 2021