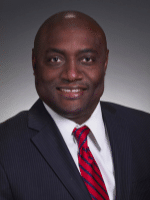 No one has experienced the pandemic quite like those who live, work, or have loved ones in a long-term care community. It has been one of the most challenging periods of our lifetime, but our entire team of elders, families and care partners have made extraordinary sacrifices and taken extraordinary measures to keep each other safe. We have come a long way since the beginning of the pandemic, but with new variants and COVID-19 cases on the rise, it's increasingly important that we all do our part to keep ourselves and others safe.
We believe that the COVID-19 vaccine is the most effective tool to protect our elders and care partners from the significant risks associated with this virus. Of the few elders and care partners who have tested positive for COVID-19 since becoming vaccinated, they have fortunately experienced only mild symptoms. Evidence suggests that with these breakthrough infections, the vaccine is keeping more people from getting sicker, going to the hospital, or dying from COVID-19. That has been our experience at A.G. Rhodes.
As of September 24, 2021, approximately 90% of our residents and 88% of our staff have received at least one dose of the vaccine. By October 1, all care partners are required to be fully vaccinated with some exemptions. It is our duty to protect our elders and care partners from this horrendous virus. In addition to our appeal for elders and care partners to get vaccinated, we are appealing to our community for help. We hope that you will strongly consider getting vaccinated if you haven't already. The sooner people get vaccinated, the safer our communities will be for our elders and our care partners, and the more opportunities we can give elders to visit with their loved ones and friends.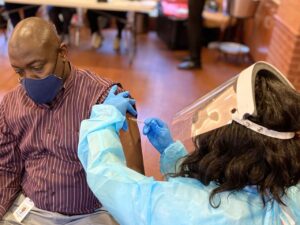 As we continue to navigate COVID-19, we must remain vigilant so that we continue making progress in our battle against this virus. We don't ever want to experience another year like 2020.
Thank you for doing your part to stop the spread of COVID-19.
Deke Cateau, CEO
Click here to schedule a COVID-19 vaccination appointment.
September 2021