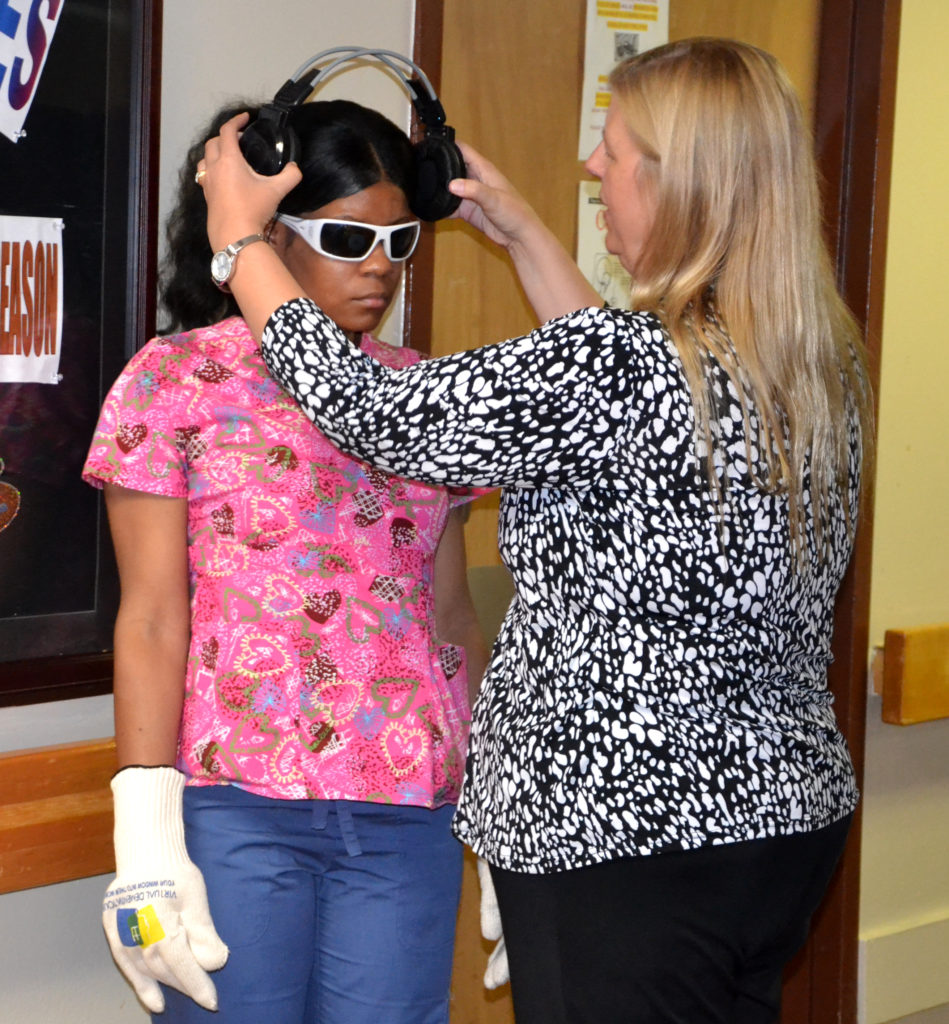 The A.G. Rhodes homes were recently accepted into the Second Wind Dreams' Virtual Dementia Tour program. These tours, which began in August, help nursing home staff identify and empathize with dementia residents in an effort to improve care.
Before the tour begins, participants place prickly inserts in their shoes, put on gloves and goggles that impair fine motor skills and vision, and put on headphones that play distracting and jolting sounds. Participants are then guided into a dark room with multiple distractions, and instructed to complete various tasks. The purpose is to simulate some of the obstacles that people with dementia face which cause confusion and discomfort, so that caregivers have a better understanding of how to address these challenges and better communicate with people who have dementia.
A.G. Rhodes' participation in the program is made possible by a grant awarded to Second Wind Dreams, and our homes are among 169 in the state that have been accepted into the program. Click here for more information about the grant.
About the program:
Second Wind Dreams provides hands-on, experiential training through the use of the patented Virtual Dementia Tour (VDT®), which has been scientifically proven to build a greater understanding of dementia through the use of patented sensory tools and instructions. A Second Wind Dreams Certified VDT trainer conducts the training at the nursing homes and supervises the implementation of Dementia Aware Competency Evaluations (DACE) to assess person-centered caregiver outcomes.
In 2014, tours conducted at our Wesley Woods home. Click here to read more about the experience.