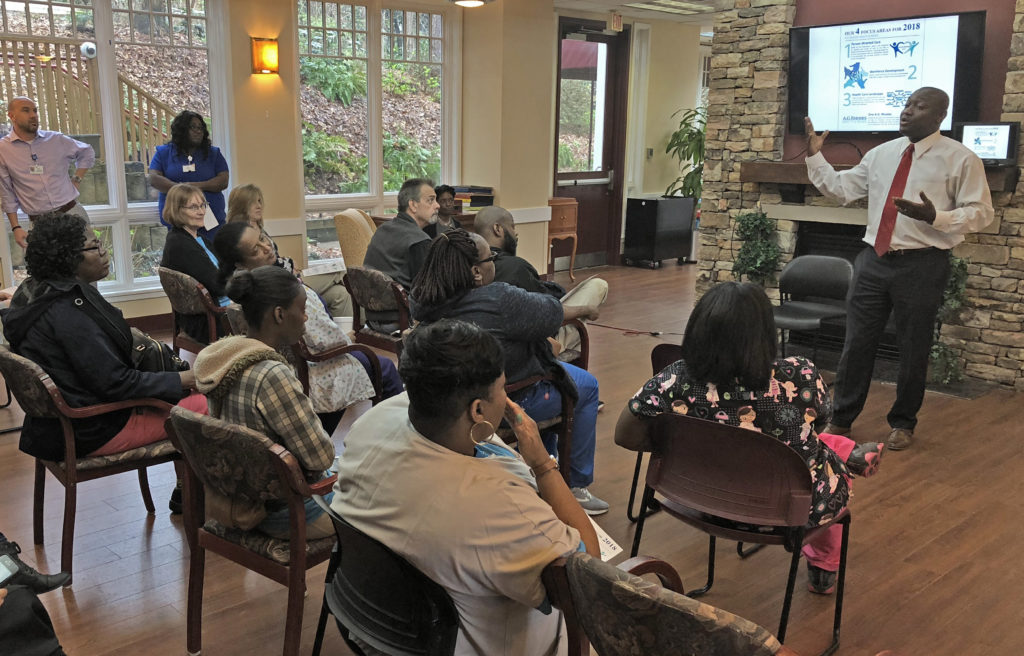 A.G. Rhodes CEO Deke Cateau held town halls throughout the homes in February to discuss with employees the organization's focus areas for 2018:
Person-Directed Care
Build on our experience, legacy and reputation to improve our model of care to one that is person-directed and homelike, including initiatives, services and programs that are specifically tailored to accommodate the growing number of people living with dementia.
Workforce Development
Retain, recruit and train a diverse and compassionate team that is eager to support person-directed care.
Health Care Landscape
Align our delivery of person-directed care and our day-to-day operations with the demands, expectations and requirements of an evolving health care landscape.
One A.G. Rhodes
Streamline processes and operations to ensure that as "One A.G. Rhodes," we are most effectively and efficiently meeting the needs of older adults in our community who rely on our services.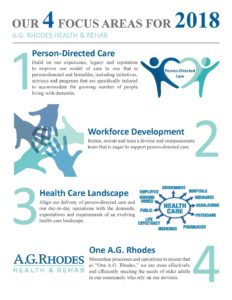 The town halls gave employees an opportunity to learn about these areas, ask questions and provide input.
"Our employees are our greatest asset and we rely on them to help us find solutions to the challenges that we face," said Cateau. "As we make progress in these focus areas, we will to look to them for their feedback, suggestions and ideas."
March 2, 2018