November 21, 2017
ATLANTA-A.G. Rhodes Health & Rehab's Chief Executive Officer, Albert K. Blackwelder, announced that he will be leaving the organization after six years in the role.
"My time at A.G. Rhodes has undoubtedly been the most enjoyable stop on my professional journey," said Blackwelder. "I've been honored to work alongside some of the most dedicated, committed and compassionate colleagues that I've ever met."
David Perdue, Chairman of the Board of Trustees, thanked Blackwelder for his enormous contributions to improve the model of nursing home care to meet future needs and expectations of the city's growing senior population.
Perdue said, "Our mission to provide expert and compassionate care to seniors in metro Atlanta has significantly advanced as a result of Al's leadership and commitment over the last few years.
"Since day one, Al's priorities were not only to lead his team to deliver the highest quality health care, but he was equally focused on providing an exceptional quality of life and promoting a supportive environment where elders thrive. Under his leadership, Al has enhanced A.G. Rhodes' reputation as a recognized and trusted leader in the industry with many considerable accomplishments, including:
Promoted A.G. Rhodes as a nonprofit, mission‐driven and community‐oriented organization, and created a development office to formally institutionalize fundraising. This has resulted in significant support from the community to help enhance the quality of life for the elders we serve.
Expanded our innovative program offerings by establishing horticultural and music therapy departments which have become wildly popular among residents, families and staff.
Launched a formal volunteer program, and fostered robust community engagement and outreach efforts to promote the organization, and raise awareness of and support for our city's aging population.
Initiated a significant transition to change our model of care to one that is less institutional to one that is more person-directed and home-like."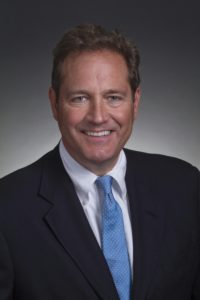 Perdue added, "Perhaps one of the most important measures of success is the high satisfaction from our residents, their families and staff. Al has always cared deeply about our employees, recognizing that their happiness translates directly to the well-being and satisfaction of our residents and their families.
"During Al's tenure, he has instilled a culture of compassion and respect, where employees treat residents as they would members of their own family. This personal touch has resulted in a dedicated workforce that takes pride in easing the stress and difficulties that that often come with aging."
While the organization is in the midst of transitioning to an improved model of care to better serve elders, their families and the community, Blackwelder said it is the right time for a leadership change.
"I'm so proud of the meaningful work we've accomplished to benefit the well-being of our community's elders, but A.G. Rhodes is approaching a new and exciting era that should be led and inspired with fresh and innovative leadership. While I am looking forward to my next opportunity, I will always be an advocate for this organization and its mission, and I will celebrate the success that lies ahead."
Perdue announced that following Blackwelder's departure, Deke Cateau, the current Chief Operating Officer and former Administrator of A.G. Rhodes' flagship location near Grant Park, will assume the CEO position.
Blackwelder said, "My decision to leave did not come lightly; however, it was made easier knowing that there will be a smooth transition leading up to my departure, and that Deke's skill, passion and leadership make him the right fit for this job."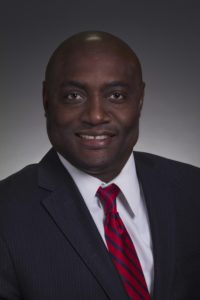 "I am honored and humbled by this opportunity to continue to serve A.G. Rhodes in this new role as CEO, and I know I have big shoes to fill" said Cateau. "Al has paved a way for this organization to transform and improve the way we provide care for our aging population, and I am eager and excited to continue his vision."
Media Contact: Mary Newton, mnewton@agrhodes.org, 404-683-9550
A.G. Rhodes Health & Rehab is a nonprofit organization providing therapy and rehabilitation services, short-term recovery and long-term care at three metro Atlanta locations in Fulton, Cobb and DeKalb counties. The mission of A.G. Rhodes is to provide expert and compassionate rehabilitation therapy and residential care to seniors in metro Atlanta. As one of Atlanta's oldest nonprofits and most trusted leaders in senior care, A.G. Rhodes has set the standard for serving an aging community since 1904.