We are thankful for many volunteers who have visited during the holidays, as well as a variety of activities to help residents and staff celebrate this joyous time of year. Here are just a few highlights: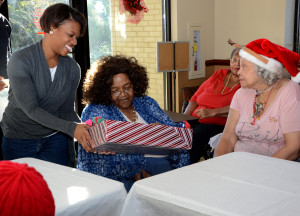 Staff from Atlanta's CW television station, including host of Focus Atlanta, Keisha Lancelin, collected and distributed comfortable and festive socks to residents at our Atlanta home.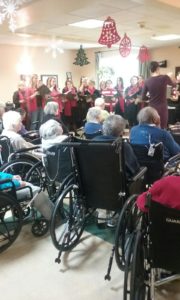 Members from the Oakhurst Community Choir sang holiday songs at our Wesley Woods home.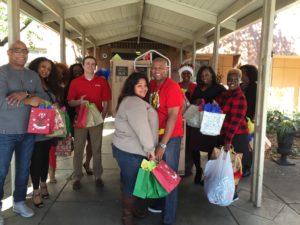 Employees from First Investors Financial Services Inc. delivered gifts to our Cobb home, and visited with residents.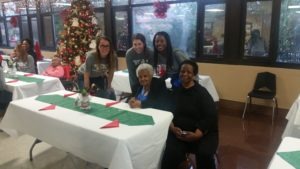 Members from Georgia State University's women's basketball team volunteered at our Atlanta home during a resident and family holiday dinner.
Residents and their families enjoyed a holiday dinner at our Wesley Woods home.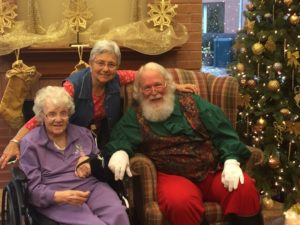 Santa came to visit residents, families and staff at our Cobb home.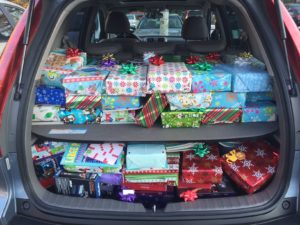 Volunteers from Hands On Atlanta collected more than 75 gifts that were delivered to all three homes.