Residents at A.G. Rhodes of Atlanta received special gifts on December 12 thanks to the Jewels for Jewels project which was created by a resident's daughter, Arletta Brinson.
Brinson collected gently used jewelry and other accessories such as scarves and hats and set up a market at A.G. Rhodes where residents shopped and chose items they wanted, at no cost, to keep or to give as gifts to others. This was the third Jewels for Jewels event organized by Brinson.
Brinson recruited family and friends, members from Paradise Missionary Baptist Church in Atlanta, Alpha Kappa Alpha Sorority, Inc. and Spelman College alumnae to donate items and to volunteer at Saturday's event. Ricci deForest, curator of the Madame CJ Walker Beauty Shop Museum at the home of the historic WERD Radio Station, provided music and brought friends who sang with the residents. Young dancers from DanceMoves studios in Atlanta also performed.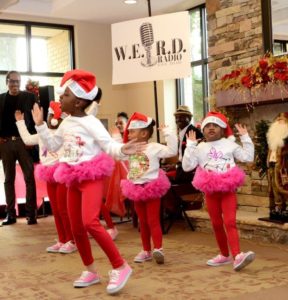 "I started the project because I had jewelry I no longer used, but I knew others may enjoy it," said Brinson. "Since my mom is staying at A.G. Rhodes, the residents there were the first people I wanted to give the items to, but I wanted to do it in a fun way. When I started recruiting volunteers to help, the Jewels for Jewels project took off. It's exciting to see people in the community come together to bring joy to the residents, especially during the holidays."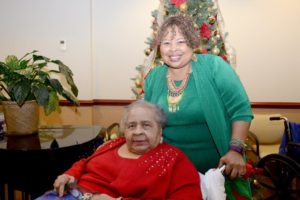 See more pictures from the event by viewing the photo collection found here on this webpage.
Read about the last Jewels for Jewels event here.