Employees at A.G. Rhodes are taking measures to get fit. Read about how these employees accomplished their goals toward a healthier way of life.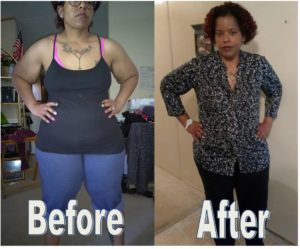 Alicia Dukes is a CNA Care Partner who has worked at our Cobb home for almost 13 years. This past April, Alicia decided to dramatically change her diet to promote weight loss, and has since lost over 20 pounds. Alicia used to eat beef all of the time, but now she eats mostly chicken, ground turkey and veggie burgers, and finds that veggie burgers taste a lot like regular burgers. For breakfast, she usually eats multi-grain cheerios with almond milk, or protein yogurt with raisins. Lunch is typically a salad with a boiled egg, or a meatless sandwich with light mayo, lettuce and tomato. She also started eating lots of vegetables, which she loves to sauté in olive oil. Her favorite new drinks are sparkling ice waters which have a lot of vitamins and no carbs. She also started exercising for 30 minutes a day, and finds that Zumba is the perfect workout that she can do from the convenience of her living room with the Zumba 101 DVD. She gives herself a break on Saturdays and Sundays, but still manages to exercise five days a week.
Her advice to others: "Have a special person that will help motivate you towards success and set goals. My daughter helps motivate me to exercise because she always says, 'Momma this is our workout day so what time are we exercising?' I'm in a support group that one of my friends started who lives in Texas. We are a group of people that talk about our weight loss and share recipes or pictures of meals we've made to help motivate the others. We set small goals for achievement and encourage one another to keep going. Our motto is: Same goal, No judgment."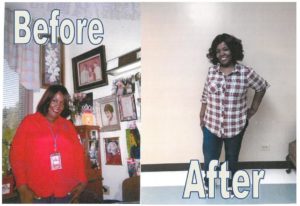 Barbara McDew is an Activity Aide who has worked at the Atlanta home for 27 years. She became very unhappy with her weight and concerned about her health. A couple of years ago she decided it was time to make a change in her life so she could live healthier and lose weight. She changed her eating habits and began to exercise on a regular basis. Within the last two years, she has lost over 40 pounds! Her advice to others is to stay focused, be patient and stay encouraged no matter what.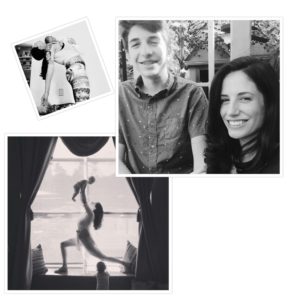 Lauren Shields is a Speech Language Pathologist who has worked at our Wesley Woods home since 2011. Lauren is also a trained birth doula, Certified Yoga and Palates Instructor. She shares her yoga experience with her three kids: Brycen, 15; Valentino, 2; and Francesca, 5 months. Lauren notes that the benefits from yoga are different for each kid. For example, her oldest uses yoga before and after taking exams to help with test anxiety, and her toddler is receptive to her soothing and gentle chanting to calm his fussy moods.
Through her website: www.merakimamacollective.com, Lauren promotes a stress-free and mental wellness lifestyle by offering adults and kids a variety of yoga and palates classes, educational seminars, and much more. Lauren has held multiple yoga sessions with employees and receives rave reviews from the Wesley Woods staff.