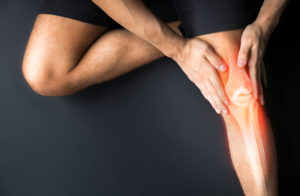 Modern medicine has made great strides in healing joint erosion, pain and injuries in hips and knees that would've proven debilitating and extremely painful centuries ago. Even though modern procedures are much more effective than they once were, patients still need post-op rehabilitative treatments to facilitate the healing process and maximize the beneficial effects of joint replacement.
The Vital Role Physical Therapy Plays After Surgery
Physical therapy is a crucial aspect of recovery after knee or hip replacement surgery, as it helps the body regain range of motion in the affected area. It's a methodical process focused on exercise routines and physical techniques designed to get the joint functioning normally again, rebuild strength and prevent post-op complications.
Physical therapy typically begins shortly after the surgery is completed. Medical professionals will instruct you on new positions to rest in to feel comfortable, and they will assist you in completing small tasks such as walking with a walker and helping you to the bathroom.
A physical therapist works with you while you're still recovering to guide you through various exercises designed to strengthen your body, accelerate healing and increase the range of motion of your new hip or knee. Your progress will include walking independently, or perhaps with crutches, seating yourself without assistance, rising from your bed without aid, dressing and using the bathroom by yourself.
Depending on recommendations from your primary care physician, you may receive physical therapy in an inpatient or outpatient setting, tasked with completing physical therapy exercises on your own at home, or a physical therapist may make routine visits to your home to assist with your exercises. Avoid overexerting yourself, as too much exercise can cause long-term damage. Having a rehab specialist assist you through the exercises is one way to ensure you're performing them correctly.
Common rehabilitation exercises may include:
Ankle rotations
Elastic tube resistance exercises to build strength
Bed-supported knee raises
Reclining straight leg raises
Pain and swelling will be common throughout the recovery process as your body adjusts to your exercises and heals from the surgery. Keeping the legs elevated and applying ice wrapped in a towel will help.
Your recovery is, in large part, dependent on your dedication to complete all your exercises and take all your prescribed medication. Your surgeon may have fixed your joint, but it's your job after the surgery to exercise it properly while getting enough rest to ensure your surgery is a success.
Recover from Post-Op Surgery with Experienced Rehab Specialists from A.G. Rhodes Health & Rehab
Recovering from hip or knee replacement surgery requires attentive care. Receive innovative inpatient or outpatient therapy from A.G. Rhodes Health & Rehab to help you get back on your feet. Our rehabilitation programs are designed for short-term recovery patients and long-term care residents at various levels, whether they're building strength or recovering from an injury or surgery.
A.G. Rhodes employs experienced, licensed therapists to administer our rehabilitation programs. In-house therapists help our patients receive tailored treatment plans, more one-on-one time and access to advanced tech and physical therapy equipment. This allows patients to achieve the best recovery results possible.
Key programs include:
Physical Therapy
Occupational Therapy
Speech Therapy
Post-Surgical Therapy
Vital Stimulation Therapy
Aquatic Therapy (Atlanta Location Only)
Orthopedic Rehabilitation
Stroke Rehabilitation
Neurological Rehabilitation
Amputee Rehabilitation
Pain Management
Our programs also incorporate fun activities, using Wii and Xbox games to improve motor skills and iPads to work on improving speech, visual and cognitive skills.
Get the treatment you need to achieve the best results and make your surgery recovery a success. Contact us today for more information.