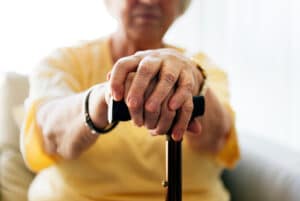 Frequently, patients undergoing short-term senior care benefit from a variety of accessibility tools after their return home. An elderly person who has sustained a slip-and-fall accident, a stroke, a heart attack, or some other potentially debilitating medical condition often requires assistance resuming a comfortable independent lifestyle. Fortunately, many useful tools help seniors today. This brief article discusses a few of these innovations.
Assistance With Steps
One of the most difficult tasks for many recuperating seniors involves accessing upper levels within a home. In some cases, a recently released patient may rely upon a wheelchair. Accessing raised household entrance ways and staircases independently sometimes proves daunting for the these individuals.
One practical solution for wheelchair-bound seniors involves moving to a single-story residence. In other cases, homeowners choose to renovate their premises to accommodate wheelchairs more effectively. For instance, installing a ramp may allow easier access to a porch and a front door. Inside the home, a variety of options exist for supplying easier access to upper levels. Some of the most popular include:
Adding a chair-lift system to an interior stairway;
Installing a home elevator;
Modifying the floor plan to enable the senior to utilize the ground level floor of the home more comprehensively.
Today, a variety of manufacturers offer home stair lifts and home elevators, for example. While sometimes expensive, these modifications greatly improve accessibility.
Other Accessibility Measures
Since residential floor plans differ widely, it often proves helpful to obtain an accessibility assessment from a qualified physical therapist. This professional may offer useful suggestions for modifying the premises to enhance safety and facilitate access. Frequently, simple measures like installing grab bars in bathrooms to assist people moving in and out of wheelchairs or modifying kitchen floor plan to promote accessibility greatly benefit seniors. The addition of a built-in shower seat or a walk-in bathtub also frequently offers important safety and accessibility assistance, for example. These types of home improvements may allow an elderly person to enjoy many additional years of independence.
Sometimes seniors who return home after a short-term stay in a hospital or a nursing home benefit from receiving regular brief visits from qualified home caregivers. These individuals assist elderly residents with specific tasks. They furnish an extra level of supportive care as a senior regains important living skills required to resume a fully independent lifestyle.