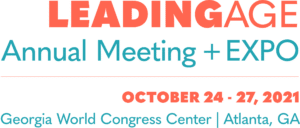 Last month, A.G. Rhodes joined other aging services organizations at the LeadingAge annual meeting to participate in important events and initiatives concerning long-term services and supports, some of which garnered media attention. LeadingAge is the national association of nonprofit providers of aging services which held its annual meeting in Atlanta this year.
Building Partnerships to Promote Career Leadership Opportunities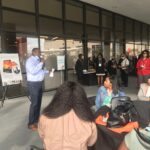 Sponsored by A.G. Rhodes and in partnership with the United Negro College Fund, representatives from Long-Term Services and Supports (LTSS) organizations convened with leaders from several Historically Black Colleges and Universities (HBCUs) to discuss strategies to promote LTSS career opportunities among HBCU students and equip them with knowledge and skills to become LTSS leaders. Read more about the initiative here.
"We are proud to be part of such relevant and needed discussions as we welcome attendees from all over the country to the city that became the cultural catalyst for the Civil Rights Movement and is home to such prominent historically black colleges and universities," said A.G. Rhodes CEO Deke Cateau.
Cateau also hosted several Leaders of Color networking sessions to share best practices and ideas for developing a diverse pipeline of LTSS leaders.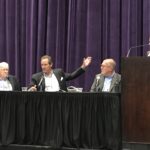 Good Governance: What Influences Success? A.G. Rhodes Board of Trustee Emeritus and retired LeadingAge CEO, Larry Minnix, shared best practices in successful senior living governance and top influencers of success for nonprofit boards of directors. Chair of the A.G. Rhodes Board of Trustees, David Perdue, joined him in that discussion and shared his own personal experiences.

Continuing Care Hall of Fame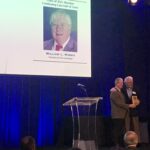 Larry Minnix was one of four inductees into the Continuing Care Hall of Fame, and A.G. Rhodes is proud to have his wisdom and experience on our board and to celebrate this lifetime achievement. The Hall of Fame was created "to commemorate and pay tribute to individuals and organizations who have made extraordinary achievements and contributions" to the development of continuing care retirement communities. Read more about his induction here.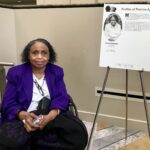 Profiles of Positive AgingTwo A.G. Rhodes residents were celebrated at a special LeadingAge event honoring those who exemplify positive aging in our communities.
Joyful Hearts: Celebrating Professional Caregivers for Older Adults This public photo exhibit in Centennial Park celebrated the compassion, dedication, and warmth of professional caregivers at three Atlanta area communities for older adults, including at A.G. Rhodes. We were proud to have five CNA professional caregivers from our three homes as part of this exhibit.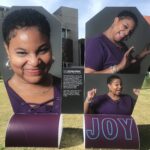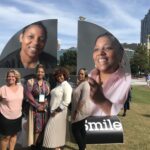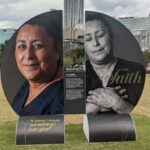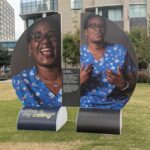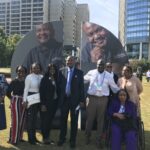 November 2021