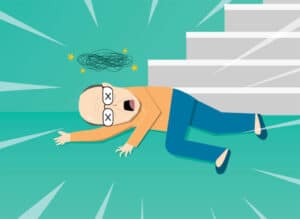 Accidental slips and falls pose a significant hazard today. In fact, this type of mishap often results in the need for short-term senior care services. This brief article discusses just a few of the ways people caring for older loved ones may minimize the risk of falling around the home.
A More Common Accident Than Many People Appreciate
The United States Centers For Disease Control And Prevention cautions the public that slips and falls occur with some frequency. It reports an estimated 95% of broken hip injuries actually result from this cause, in fact. Roughly 20% of falls produce injuries requiring medical attention (e.g. head injuries or fractures). In the case of seniors who live alone, slips and falls prove especially perilous if the accident victim experiences difficulty rising and summoning assistance afterwards.
Preventing Household Falls
If you harbor concern about an elderly loved one falling at home, consider taking some useful measures:
Make sure everyone in the residence obtains regular eye examinations. Preventing vision problems helps ensure poor eyesight does not contribute to avoidable accidents.
Ensure the correct sizing of footwear (including slippers). Poorly fitting, damaged, or loose footwear poses accident risks.
Correct any obvious home safety hazards. For instance, remove electrical cords, cables, and other obstructions from the floor. Secure or completely remove loose carpeting and area rugs. Place furniture in optimal locations.
Add grab bars if necessary to assist seniors in maintaining stability.
Ensure adequate lighting throughout the residence.
Consider investing in an automated monitoring alert system to contact emergency services for the senior if a fall occurs. Many companies market devices which will summon emergency assistance when sensors detect this type of accident. Most firms charge a monthly fee for this service.
Discuss any medications used by your loved one with the prescribing physician to identify items which might place a senior at risk of falling. Some medications produce blood pressure fluctuations and dizziness (which may increase this hazard). Discuss the best ways to care for the patient if these side effects occur. In some situations, it may become necessary to make alternative transportation arrangements for seniors who drive yet also take these types of medications on a regular basis.
No one can guarantee falls won't occur. However, taking these precautions helps reduce the chance of some preventable accidents.