Atlanta Nonprofit Nursing Home Provider Takes Bold Steps to Improve Care for Local Seniors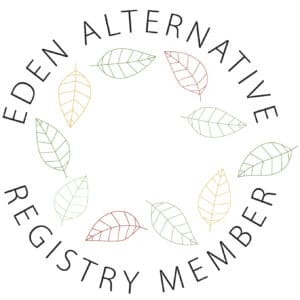 A.G. Rhodes, a nonprofit nursing home provider with three communities in metro Atlanta, has demonstrated significant progress toward transforming and improving its model of care, with the last of its three nursing homes—A.G. Rhodes Atlanta near Grant Park—recently being accepted into the Eden Alternative Registry.
A.G. Rhodes is the first standalone nursing home organization in Georgia to achieve Eden Registry status which is accomplished through an intensive and ongoing process where organizations demonstrate that they are changing traditional approaches to care by adopting person-directed principles and practices.
"We know that the nursing home of the past isn't acceptable any longer," said Deke Cateau, A.G. Rhodes CEO. "We have to take bold steps to create a better environment for people as they age, specifically those living with dementia and those who are uninsured and underserved. Achieving Registry status is one way we're showing that we're committed to improving the quality of life and care for our residents."
The Eden Alternative is an international, nonprofit organization that provides person-directed education and training to help organizations de-institutionalize care and create environments that are more home-like and tailored to the needs and preferences of elders.
"The nursing home industry is one of the most highly-regulated industries in the country, which can make implementing person-directed care initiatives challenging," said Cateau. "But we can't let that stop us from doing what's right for the people in our care. When we implement person-directed care, we recognize that regardless of age or diagnosis, everyone has something to contribute and can live purposeful and meaningful lives. It's the kind of care we all want for our families and for ourselves. It's just the right thing to do."
A few examples of person-directed care, which are being practiced at A.G. Rhodes, include:
Incorporating innovative programming and non-pharmaceutical approaches to care. For example, engaging with nature through Horticultural Therapy administered by a Registered Horticultural Therapist during group therapy sessions, in A.G. Rhodes' greenhouses and therapeutic gardens, or one-on-one at the bedside. And, engaging with music during Music Therapy administered by a Certified Music Therapist in group therapy sessions, one-on-one at bedside, and through the use of personalized music on devices such as mp3 players and programmed in computer software tailored specifically for people living with dementia.
Incorporation of various technologies, including a touch-screen application to promote memory, engagement and better communication for elders, specifically those living with dementia; and technology designed to enhance social connections, intellectual stimulation, physical engagement, spiritual connections, emotional support and vocational interest.
Regular engagement with animals through pet therapy with vetted volunteers and groups.
Many opportunities for residents to engage with each other and staff, and connect to their communities through diverse activities and events; and through a robust volunteer program including intergenerational volunteer opportunities, special interest clubs with volunteers such as cooking and knitting, and more.
Empowering staff care partners to make decisions that will accommodate resident needs and preferences, and that will build trust and foster strong relationships.
About A.G. Rhodes:
A.G. Rhodes is one of Atlanta's oldest nonprofits, and largest nonprofit employers. It serves more than 1,300 seniors each year in its homes located in Fulton, DeKalb and Cobb counties, and has approximately 500 employees. For more information, visit www.agrhodes.org. For more information about The Eden Alternative, visit www.edenalt.org.
January 2020
Media Contact:
Mary Newton, Chief Communications Officer
news@agrhodes.org, 404-683-9550